You should be excited about this summer in the DC zone if you're a male or a female! The only hot thing in the city is not the Beast Coast. The North American Women's Gathering will take place here in DC on July 26-28, local traceuses!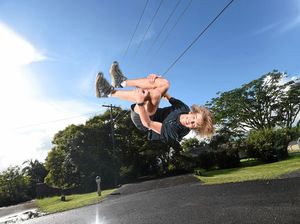 Women from the US, Canada and other parts of the globe will be attracted by the case. Why create a jam only for women? The awesome people of course! Oftentimes parkour communities, while completely supportive of women, are male-dominated. It could be a rare opportunity to train with another lady or to see someone like you do something that you want to do. It brings individuals together. A unique event like the NAWG is strong. I admit; when I first attended a NAWG three years ago — or a DC Women's Meetup, for that matter— my intention was simply to train at cool spots. Now I am motivated to train with some bad@$ females in cool places!
Join us in exploring some of DC's famous places from Adams Morgan's Gateway Park to the least known locations. It's packed with seminars (parkour exploration and other movements), break-outs, mixers, and did I mention jamming? We welcome females and girls from all levels to express themselves in a supportive setting through motion, as well as by gender-free persons. We promote people to join us for a co-jamming moment to wrap up a surprising weekend on Sunday.
So EVERYONE: Come out in July last weekend to the North American Women's Jam! It is always a nice time and with fresh friends and delightful memories, you will leave.