A known extreme sports director has partnered with a 14-year-old parkour phenomenon based in Sheffield to exhibit her abilities in a U.S. aircraft boneyard.
In a bid to inspire other teens, DevinSuperTramp partnered with 14-year-old Elise Bickley.
Parkour is the act of getting in a complex area without any additional equipment from one point to another and in the fastest possible way.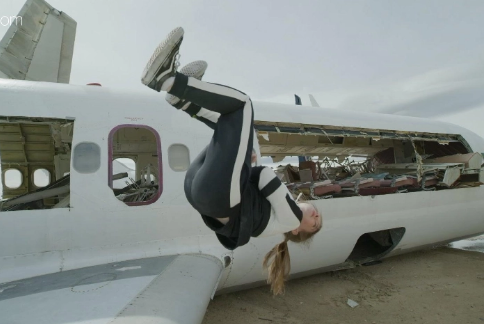 Elise is in the secondary school of High Storrs in grade 9. She is planning to go to Canada for the North American Parkour Championship finals in August.
This activity was part of the ' Up for Anything ' web series of Wix.com where some Wix consumers like Elise, who transformed their passions into a company or part of their life, had the chance to celebrate their accomplishments with a larger platform or influencer to increase their profile worldwide.