Valentine's Day is but a few days away,  and if you have a girlfriend, you have only a few more days to head to the store and impress her.  If your lady frequents the gym or a traceuse like you we've got you covered. Or heck girls, show some self-love and buy yourself these things:10 Things to Give Your Athletic Girlfriend (Or Yourself) for Valentine's Day.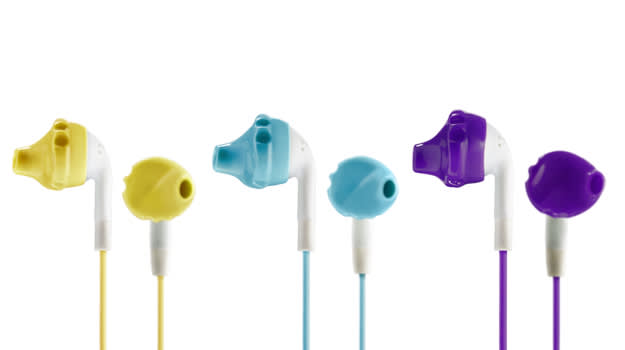 No. 10 - Yurbuds Inspire for Women
Why She'll Love: The fit is perfect for her ears.
Why You'll Love: She'll never want to borrow yours ever again.
Yurbuds was a bit like Under Armour in the early days, catering more to their macho man clientele than the all-around athlete. But just as things have changed for the Baltimore brand, Yurbuds has also embraced their female customers with this collection of Inspire headphones. Using FlexSoft and TwistLock technology, the unique shape guarantees a snug fit so buds won't fall out. $30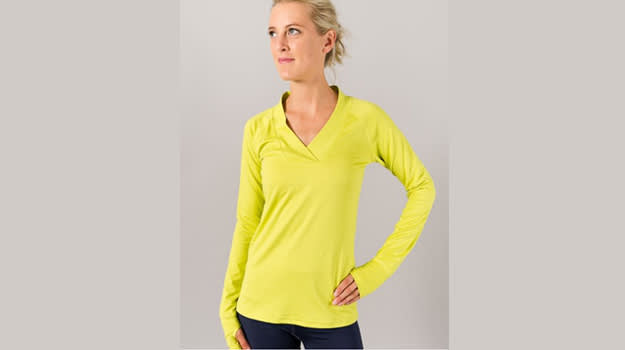 No. 9 - Rundelicious Top
Why She'll Love: Perfect for early spring runs with smart details.
Why You'll Love: You'll get brownie points for practicality and knowing about such a great brand.
Your girlfriend has probably already made plans to get a new running shirt before spring hits, so help her out and get her something she needs. Be sure to pair with something a little more meaningful for maximum results. $64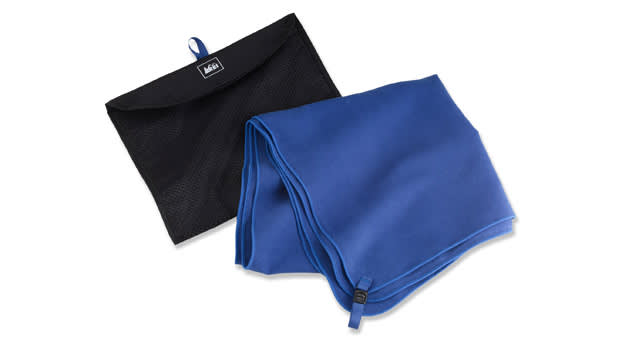 No. 8 - REI MultiTowel Lite Large Towel
Why She'll Love: It's awesome to have a partner who knows what's up, even if it involves sweat management.
Why You'll Love: You get to go shopping for Valentine's Day at REI.
Okay, hear us out on this one. It's basically a sweat towel, but it's super useful which is why most girlfriends steal their SO's gear in the first place. She can take it to spinning or studio classes or use it as a backup for when she forget to grab a towel from the gym's stack of over-washed linens (why do they keep it outside of the locker room anyway?). This one might inspire a raised eyebrow at first, but eventually she'll realize it's essential. $18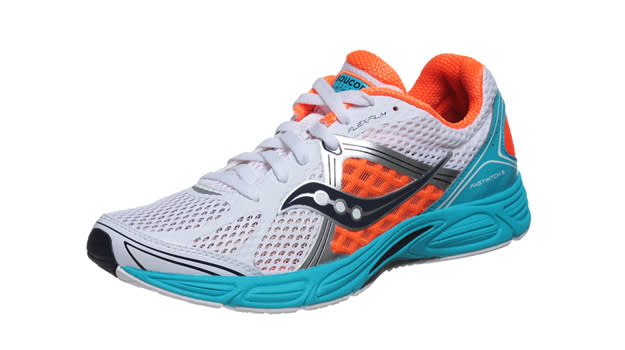 No. 7 - Saucony Fastwitch 6
Why She'll Love: This shoe looks fast and runs faster.
Why You'll Love: The satisfaction of giving her something she'll actually use.
The pros depend on this shoe for the long races for a reason. The sixth edition of the Fastwitch is slick, built on an XT-900 outsole with a dual density SSL EVA for a lightweight, stable ride. If you're lady is a runner, she'll appreciate these professional-level runners. Pick it up in a color other than black or pink for better results. $90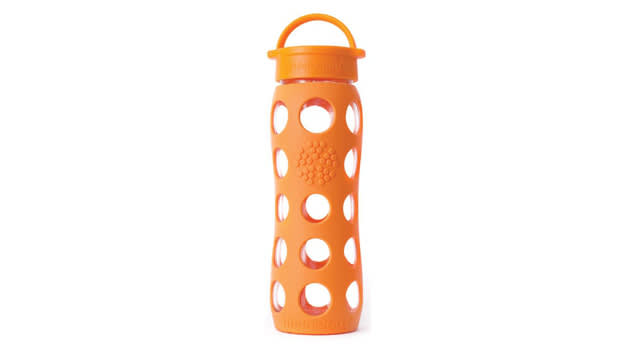 No. 6 - Lifefactory Glass Bottle with Silicone Sleeve
Why She'll Love: This water bottle improves the hydration experience as a whole. It's that good.
Why You'll Love: Stuff a love note in it and you're set.
Drinking water out of a glass bottle is always better. Just think about consuming bottled Coke vs. today's canned version, glass wins. It's a little heavier than most plastic or stainless steel models today, but it's easy to carry thanks to the classic loop and well-protected by the silicone sleeve. $23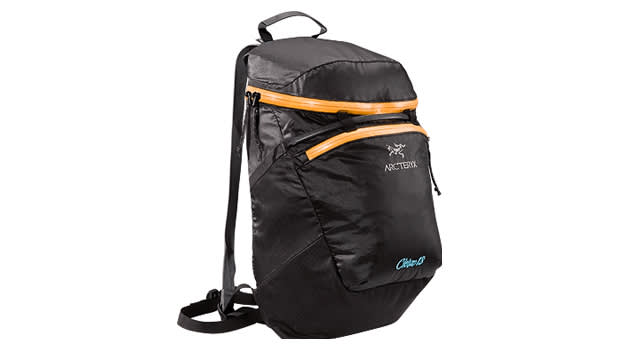 No. 5 - Arc'teryx Cierzo 18
Why She'll Love: The perfect replacement for her tired, pink duffel bag.
Why You'll Love: It's so dope she'll never ask you to carry it.
Give her a gym bag as sporty as she is with this low-profile pack. Built for rock and ice climbers, the Cierzo 18 is the perfect size to fit a pair of sneakers and whatever else she needs to wear to her next adventure. $60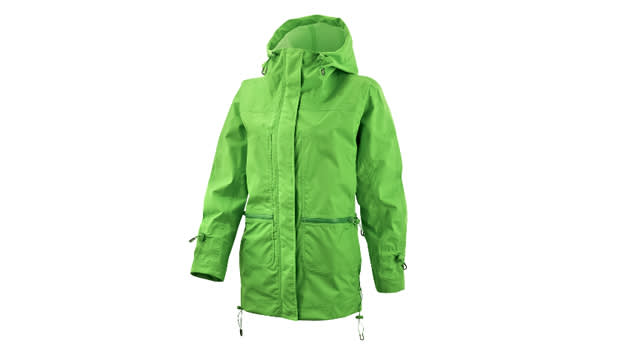 No. 4 - adidas Weekender Performance Jacket
Why She'll Love: It's Stella McCartney collaboration. Enough said.
Why You'll Love: You'll reap the benefits for getting her anything from this sick collaboration with adidas.
If you can track this jacket down, you are going to have a great Thursday night. Women love Stella, so slap her otherworldly sense of color and technical layering onto active apparel and you have yourself a winner of a gift.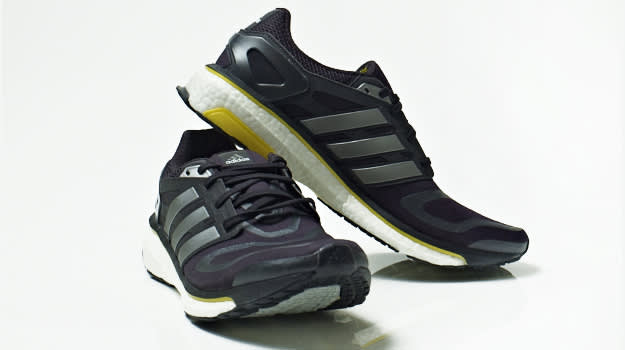 No. 3 - adidas Boost Energy Running Shoes
Why She'll Love: This new technology works to give her a boost at the gym or on the daily grind.
Why You'll Love: They won't break the bank compared to jewelry.
adidas' latest technical running shoes are looking to bring the bounce back into performance footwear. Perfect for a serious run or a run to the coffee shop, she'll put them to good use. $150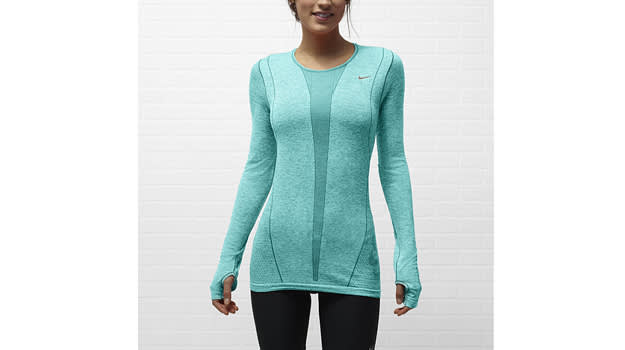 No. 2 - Nike Dri-Fit Knit Long-Sleeve
Why She'll Love: It makes her look gooood.
Why You'll Love: Ditto that.
Dri-Fit for the ladies is out of control, optimized for performance with extended sleeves that double as gloves, a snug contoured fit, and a well-planned design that wicks sweat and stays put. $70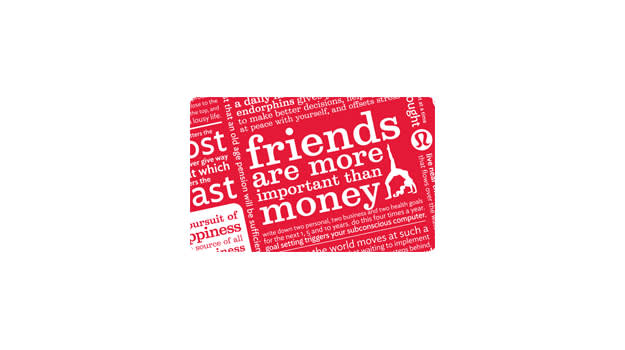 No. 1 - Lululemon Gift Card
Why She'll Love: The ultimate gift for a yogi or fitness fanatic.
Why You'll Love: You really can't go wrong with a gift card.
Lululemon, Nike, Under Armour... if you have an athletic significant other, a gift card is a safe and unexpected option for Valentine's Day. Ultimately this weird holiday is one to show you care, so if your loved one cares about working out, be supportive and let her pick her next weapon of choice. $50+
Pictures and ideas courtesy of complex.com's Calvy Click.